Last weekend Mark Johnson, Franher Joseph and I retreated to a palatial "cabin" in the North Carolina mountains to write songs for Delta Moon's next album. Mark's wife Jennifer and my wife Janet came along to prepare the meals and keep us focused. We had a great time and came back with three finished songs and lots of promising bits and pieces.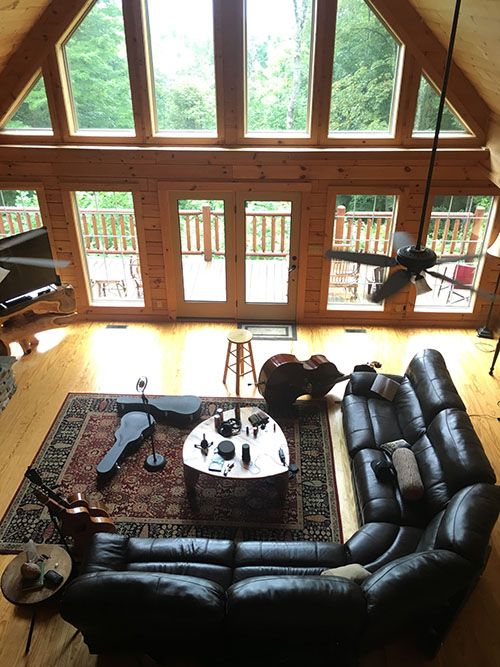 It was a pleasure to get the guys up to the part of the country I think of as home. For all of Delta Moon's travels, this was the first time I was able to show them around the family farm where my sister now lives, with her dogs, sheep, cattle, horses, peacocks and yaks. This was where I celebrated my sixth birthday, where I picked blackberries and fished and shot Prince Albert tobacco cans with a .22. Later my grandfather sold off most of the land, but several years ago my parents, siblings and I were able to buy much of it back. In the time since, this farm has played a huge role in keeping our family together — not just the immediate family but cousins, uncles, aunts and a new generation of kids. When the band decided to rent a place to write, I knew exactly where to look and found a secluded house just ten minutes from the farm. 
Mark, Franher and I played music in the afternoons and evenings, batting around titles and chorus ideas. The verses I mostly slogged out in the mornings -- the kind of work I love to do. Since each of us has his own strengths, the three of us working together came up with things that no one of us could have created. It's a great way to work. The weekend ended all too soon. 
I guess we'll just have to do it again.