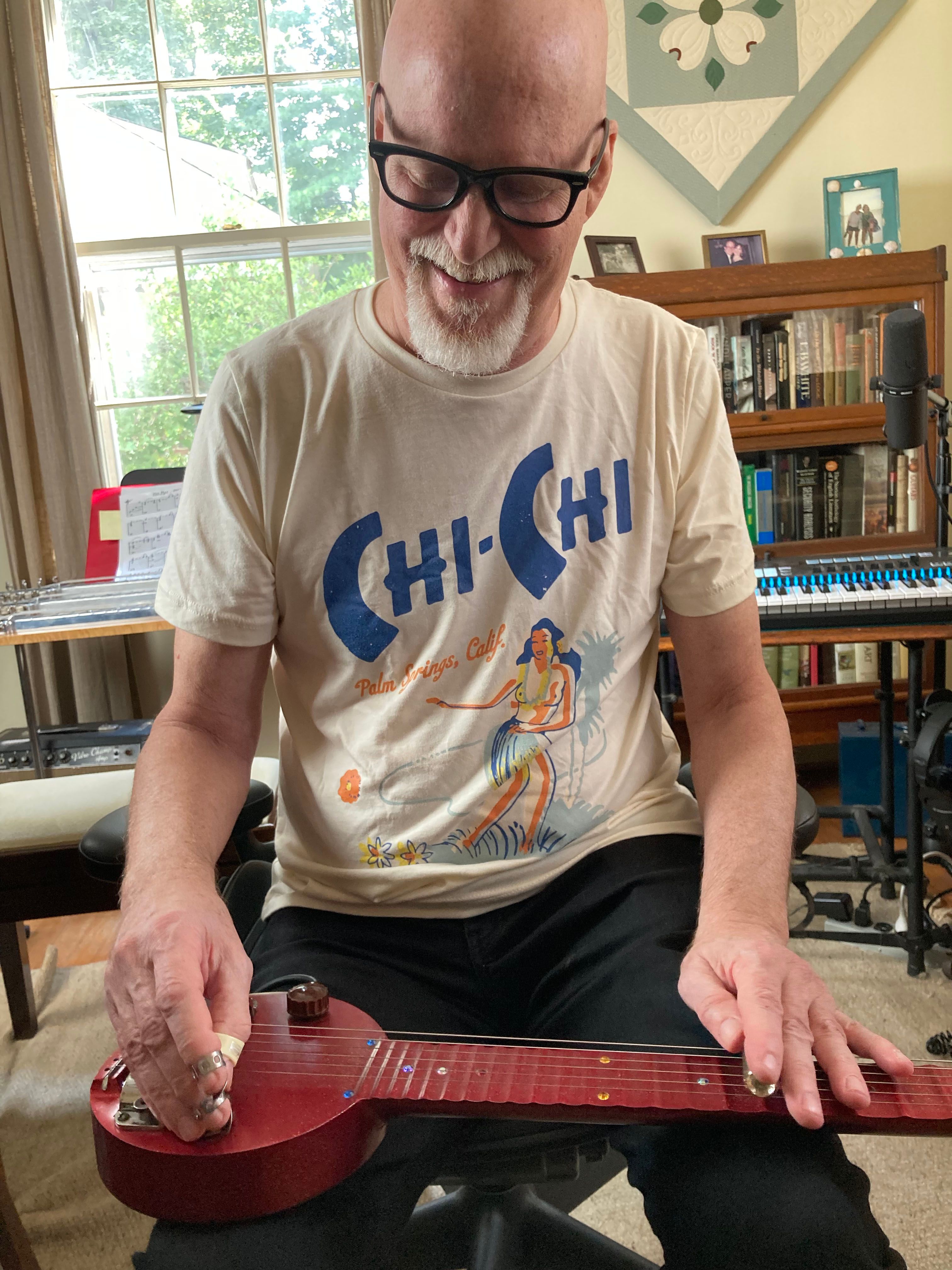 In the mid-1990s I read a magazine article about a Hawaiian steel guitarist named Ralph Kolsiana. The article included Ralph's address. He was selling cassettes of the Waikiki Swingsters recordings he had made on RCA in the 1930s with his brother Johnny on guitar. So I wrote to him. To my surprise, Ralph called me up. A few months later I was in Los Angeles and made a date to meet Ralph at his home in the Silver Lake district.

Ralph met me at the door saying, "Tom, can you comp on guitar? Everybody I used to play with is dead."

Well, I could fake it. Ralph set me up with an archtop and sat down to his 1950s Fender double 8-string steel in front of me, calling out chord changes over his shoulder. We played Hawaiian songs for hours.

In between sets of music Ralph regaled me with stories from his long career. In the 1930s he played the Steel Pier in Atlantic City, on the club car of the Orange Blossom Special and in Al Capone's "boudoir balling band." In the 1940s he did five years at the Chi Chi club in Palm Springs, a favorite hangout of Hope and Crosby. In the 1950s he worked at Disneyland.

I slipped out of a tentative dinner date, and we played into the evening until my fingers were too blistered and bleeding to continue. Then Ralph started pulling out instruments.

One was a custom 1930s Rickenbacher frypan lap steel, factory-painted red with gold flecks and with rhinestones set for fret markers. The frypan had been left to Ralph by a friend, Kale Kaleiali'i, who had played the guitar in vaudeville and in a circus. A dealer in a far-flung LA suburb had made Ralph an offer for it, but so far he had not been able to get a ride out there.

I said, "Ralph, I can write you a check right now, and you won't have to go anywhere."

The next day I flew home to Atlanta with the red Rick in the overhead — not only a unique instrument, but a souvenir of a wonderful afternoon and the making of a new friend.

Ralph Kolsiana passed away in 2002, at the age of 90.
(The first three photos are courtesy of Dave Chamberlain. The fourth is of Ralph Kolsiana with a Knutsen harp guitar, 1994, photographer unknown. The black-and-white picture is of Kale Kaleiali'i with the red Rickenbacher, a theremin and several other instruments, from Lorene Ruymer's book The Hawaiian Steel Guitar and Its Great Hawaiian Musicians.)