The doctors have me back on steroids again. That means that every night around 4:00 I'm wide awake with a new song in my head. The title rarely makes sense. That's okay. I imagine a groove and the lyrics come. I don't worry at first about them being any good, but they often ring true. 
The songs come to life and flit around the room. It's my job then to catch them. Often around 5:00 the bedside light comes on and the notebook comes out. 
Here's a quick sketch of a true story I call "Goat Killer." 
GOAT KILLER 
Old Jack was a black and white goat 
Lived in my Dad's barnyard, 
Cleared the hill of poison ivy 
Till his face grew sore and hard. 
Hunters came down from the mountain, 
Hadn't shot a thing all day. 
They killed old Jack as they rode by 
and left him where he lay. 
Goat Killer 
Goat Killer 
That was a brave, brave man. 
No meat for the larder. 
No goat's head soup tonight. 
"Darling, was it fun?" 
"I guess so, hon, but I'm coming home one round light." 
Goat Killer 
Goat Killer 
That was a brave, brave man.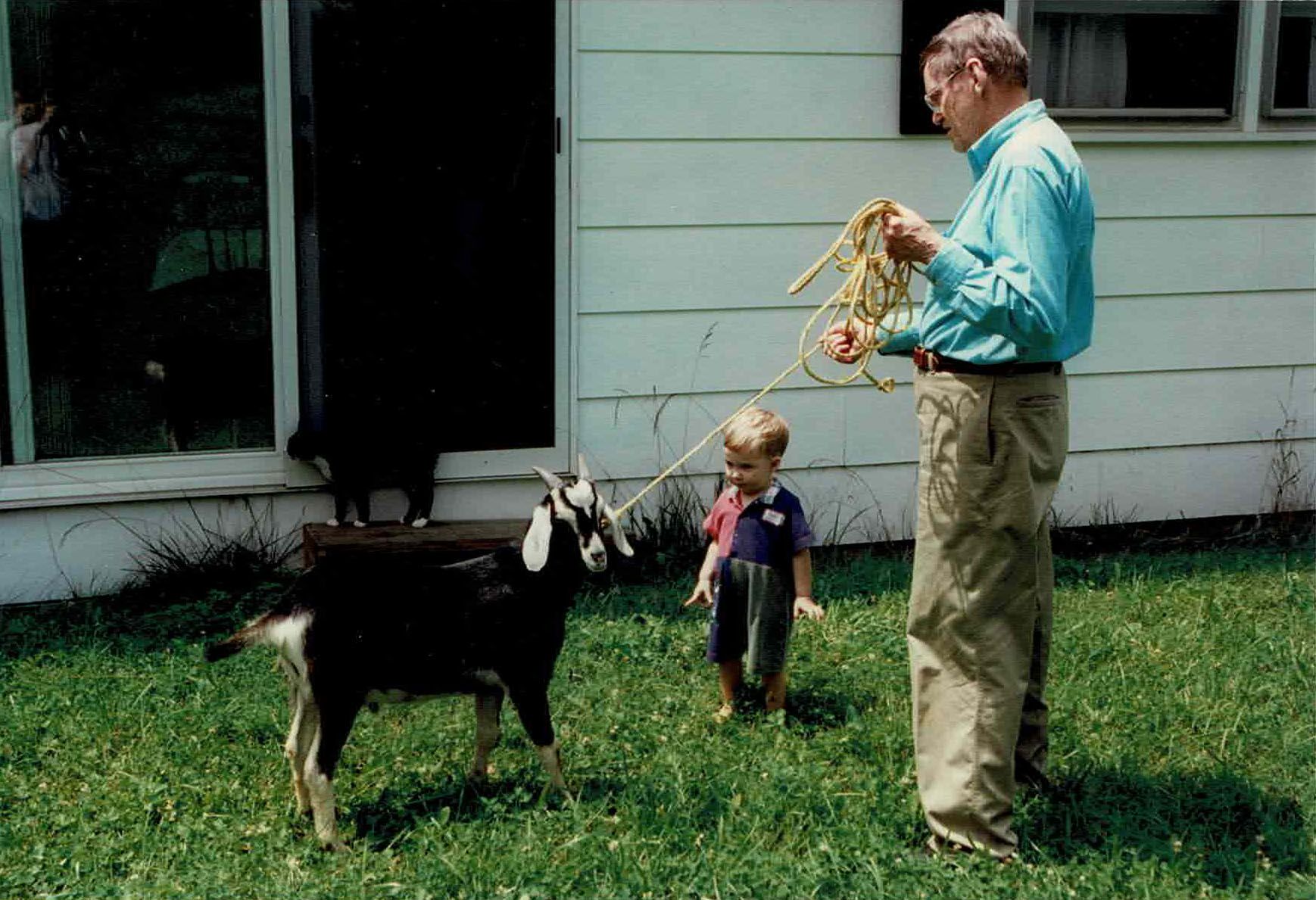 Late 1990s. Unknown cat, Jack the goat, my son Jim, and my dad (also called Tom Gray).