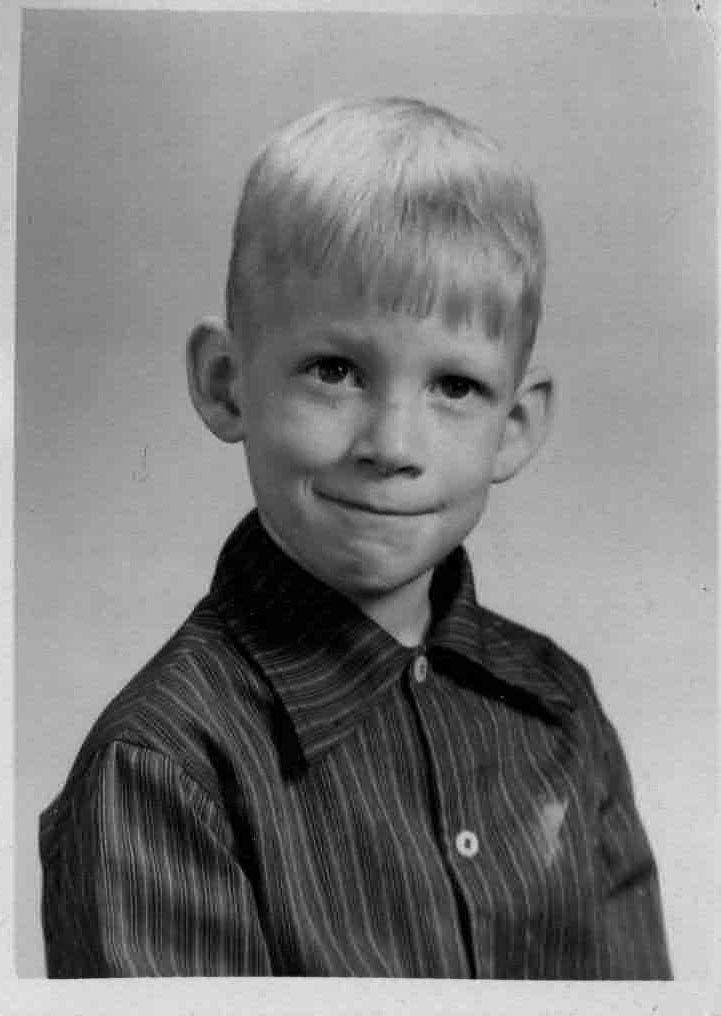 Who could have foretold that this first grader in the homemade shirt (you can tell by the McCall's-style collar) would have such a fantastic life in music? 
I'm a lucky guy. I have a wife of 37 years who loves me and friends all over North America and Europe. As my sister Helen Roman says, "We get to eat the good food, so we're rich." 
Am I still that same kid? Absolutely, 100%. 
"But," the old joke says, "enough about me. What do YOU think about my music?" 
Thanks for reading. I welcome your comments and hope you have a wonderful day.